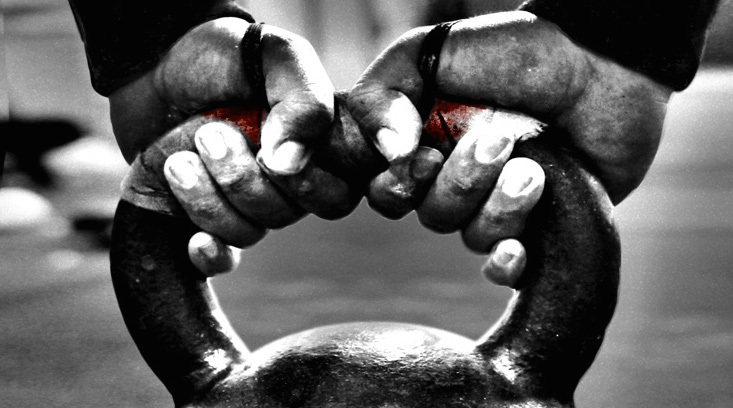 One 2 One Training 

with Seeds2Glory is the most effective way to achieve those well deserved changes in your lifestyle. 
One 2 One Training we believe is about helping every individual on a personal level to become the best that they can be. And reach their potential. Our experienced team, train a wide range of people from different backgrounds but they all have one thing in common, they want results.
We know affordability of training sessions can be pricey and we try and tailor packages that may suit your requirements however one thing we do ask from you is that you are dedicated, prepared to take on board our advice and work hard to achieve the results you want! 
Did you know every year hundreds and thousands of people sign up and pay for memberships to gyms that then they hardly ever use. 
You are more likely to achieve your goals if you invest in a Trainer so don't let the cancellation of your gym membership be the end of the road for you. Even the busiest people can fit an hour or two into a week and with the motivation & support from our team it will give you the tools to make changes you require. 
​​

Personal Training is now more popular than ever quite simply because it delivers results. As we know the benefits of regular exercise, diet go a long way to help us live longer, keep blood pressure and cholesterol in check, reduce our risk of major diseases, relieves stress and keeps us looking good in mind, body and soul! despite the numerous benefits of activity, many people still manage to find that one excuse! 
Our way provides results, training programs that are tailored to suit the individual needs of each client. Every session delivers expert instruction, advice and motivation. We endeavor have the to make every session challenging and fun !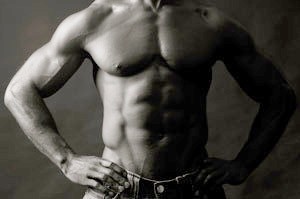 SUCCESS STORIES:
Between the team at Seeds2Glory we have some impressive success stories to share with you ! 


Louise Hallett,
October 2016
 
" I have been training with Siobhan for just over a year now and have 2 sessions a week, I started out with lower back pain and had to stop certain exercises half way through our sessions. She worked on my weaker areas and helped strengthen these areas by doing certain exercises and stretches and easing the area after each session. Not long into our journey my back pain was relieved, I lost the weight I wanted to lose and my strength has improved massively and I feel so much more fitter, confident and healthier about myself". 
(I will get a picture of me and Louise training together) 
Sarah Barbato Swindon
" Training with Siobhan has been the best decision I have made, I am not a member of a gym and decided to have 2 sessions per week and Siobhan has provided me with a training program to do my other sessions on my own in which I am dedicated to staying on track with. I started training as I was getting married and wanted to look the best I could for my wedding day ! Oh my goodness she did the best job ever I have never looked so toned in my life and everyone was asking what my secret was !! I loved the weight training with her it's difficult but so satisfying at the same time as I defiantly wouldn't do this by myself and frankly wouldn't know what to do! Siobhan's advice, knowledge and personal attention on technique was second to none".


Lisa Lynn
October 17, 2016
|
Jan this year I was very frustrated, I'd lost some weight in the past 2 years but couldn't seem to shift anymore even with exercise. I saw Ricardo was going to start PT sessions & knew he was a great teacher from RPM so thought I'd give it a go. It was during one of these sessions Ricardo said he was thinking of doing Bootcamp. I thought it was such a fab idea & knew it would be great because of how brilliant he is in terms of getting the best out of you but I never had any idea how amazing it would become. I've met some absolutely immense people who support, motivate & believe in you which makes you feel like you can conquer anything!!! I've even started running (which I've always disliked, lots! ha!). I've completed a 'Train with the Trainer' & a 13k Monster Race all thanks to the support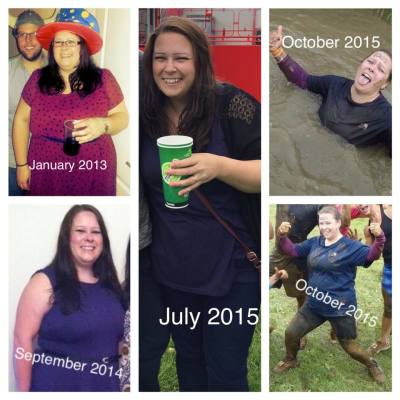 ​Lyndsey Fleming Robbins
October 16, 2016
|
Started the year at the heaviest I've ever been and tipping over into a size 18 so decided to do something about it. After a couple of months of serious dieting and gaining a healthier attitude towards food, exercise was introduced. This is when I was introduced to Ricardo and boot camp. Through sheer hard work, determination and encouragement from the 'boot camp family' I am now a size 10. I have met a great bunch of friends who laugh together and even eat well earned cake together. I have done things that I would never have imagined doing, 'train with the trainer, monster race and just registered to do a half marathon next year. Come and join this friendly group, make new friends and have fun whilst becoming healthier and fitter at the same time.


Tina Bayross
October 8, 2016
|
This is me now and me a year ago. I would definitely recommend the bootcamp life. Ricardo is a fantastic trainer, motivational, fun and very supportive. I've thoroughly enjoyed Ricardo's sessions at bootcamp and I shall continue going next session. Doing bootcamp had completely changed my body shape as well as my fitness levels. So for that I thank you. Bootcamp is also a great place to meet new friends. I've met some lovely people over the past 4 months. We've had a lots of laughs too. The best thing about meeting these lovely people is that we all keep in contact. We've even been out for drinks and had the odd bbq... LOVE MY BOOTCAMP FAMILY 👍Ricardo Defazio.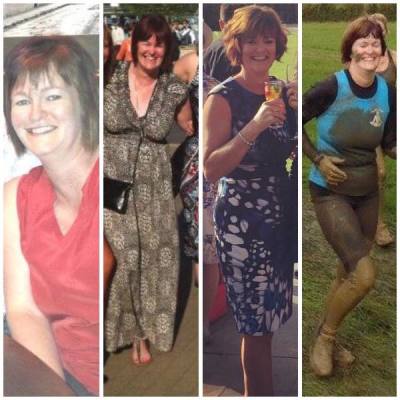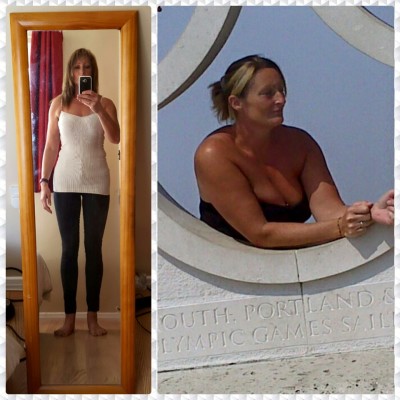 Paul Pratt
May 1, 2016
|
Bootcamp-Summary about what it has done for me I must admit when I first joined Bootcamp I didnt know what to expect. Then Ricardo explain that bootcamp wasnt just a physical transformation which has been great-there has been a mental component as well. Each activity has a degree of team work so you never on just reĺiant on yourself I have grown due to care about and become part of a family.


​Mandi Francis
October 7, 2016
|
Loved Summer Bootycamp SO cannot wait for the Winter one to commence! It's been a challenging but enormous fun journey! You know what they say happy healthy heart equals a happy healthy mind!!! That's ME, that is!! Plus, it's changed my shape...you get out what you put in. Ricardo Defazio is the bestest motivator you could hope to find....he encourages you, praises you and cajoles you!! And some days it's tough but I have made some amazing new friends who help, support and laugh with you!!! It's the Bootycamp family!!! COME and JOIN in....it's not a clique, it's FAMILY but without too many issues!!! And we eat cake!!!



Olive Tree
October 1, 2016
|
18 months ago I was a size 20.....now I am a 10/12! Going to this boot camp has really changed my body shape but also given me much more confidence than I have ever had. Every single member is friendly and supportive - there are no show-off's and no-one is made to feel stupid if they cant do something. Yes Ricardo Defazio will challenge you out of your comfort zone - but the results are well worth it and he does it in a way that is encouraging rather than critical. I have even taken on 3 challenges this year and feel very proud of myself for doing the 'Monster race' with the boot camp family! Not bad for someone who couldnt power-walk round the block 2 years ago! Come and join us all - you will have fun - make friends - and get fit at the same time - what's not to like!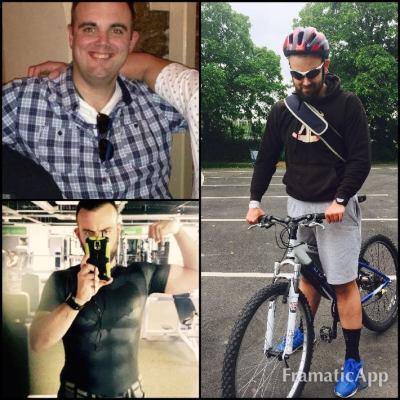 A personal training session will consist of a full-body workout, including warm-up, a targeted workout to meet your goals, core stability and strengthening. To complete the session we finish with a relaxing cool down and assisted strengthening which we feel is extremely important in order to help prevent injury, prevent blood pooling and get you ready for your next session.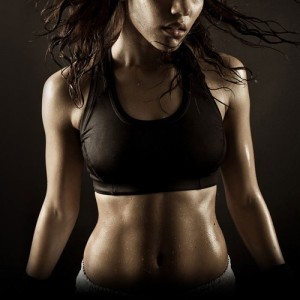 We offer a variety of personal training methods to suit your needs and to help provide results. Below are just some of the methods that we use
* Strength & conditioning
* Weight loss & muscle gaining
* Kettlebells
* Sports specific event training
* Circuit training
* Functional training
* Health & Fitness Assessments
* Core stability training 
* Group sessions 
* HIIT Training 30 minute sessions 
* Life BootCamp (see Life BootCamp for further details) 




Personal Training Packages 
60 minutes 
£35.00
30 minutes (half session) HIIT Session 
£25.00  
6 full sessions
£175.00 
6 half sessions
£125.00 
Please contact us